Get the Maximum Wireless Coverage!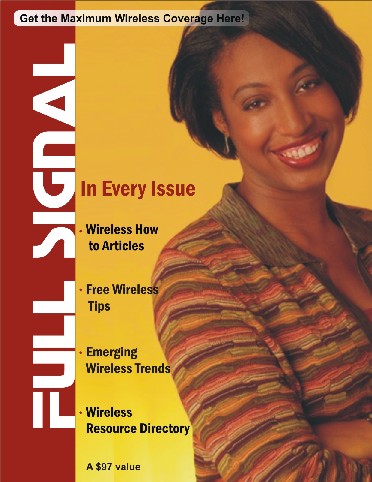 Get the 'Maximum Wireless Coverage' each month with our
Free Monthly Ezine
, Full Signal. Each issue of 'Full Signal' includes:
* A Timely How-to Article * Hard to Find Resources * Tips and Tricks * Cellular Accessory Discounts * Subscriber Only Sneak Previews and Specials * For a limited time you'll receive my 'Little Black Book of Wireless' (as if you didn't realize that I'm a naughty girl, lol)
Not only is it content rich and fun like me,
it's also also a super duper easy way to stay current and informed
on the latest changes and emerging trends in the wireless industry. This informative monthly ezine is valued at $97/year but you'll receive it *complimentary* when you sign up today.
Details on limited time BONUS OFFER (no purchase necessary): Get My 'Little Black Book of Wireless'(a $9.95 value). It has valuable industry contacts, the low down on unlocking your cell phone and hard to find manufacturers direct contact information (a lifesaver for in warranty f.r.ee battery exchanges and out of warranty 'cheap' phone repairs). The bonus offer WILL end *soon*.
We respect your email privacy. Rest assured we will NEVER rent, sell or trade your email address.