Cancel Cell Phone
Are you a frustrated U.S. based cell phone account holder wanting to cancel your cell phone contract early but don't know how or where to begin?
Order This Special Report Today for Only $15!
(...or earn 10.50 per sale- no purchase neccessary- by CLICKING HERE :))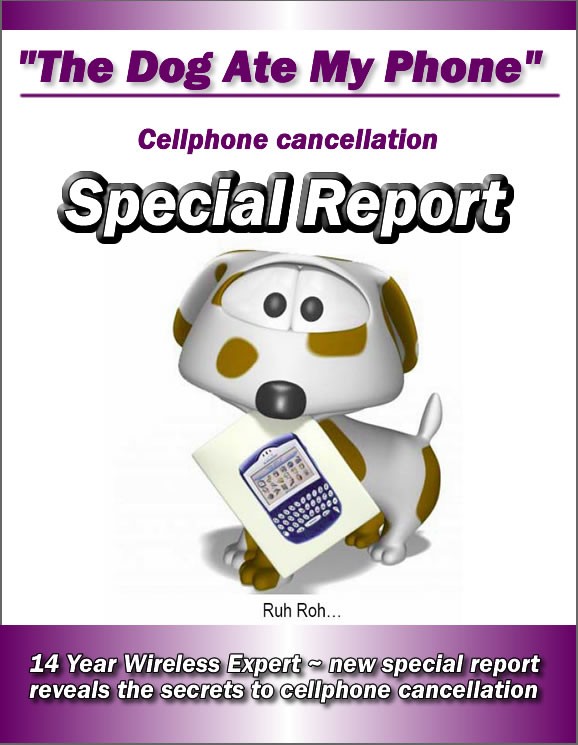 I completely understand because for nearly 15 years I was working on the back line directly with frustrated paging and cellular phone customers just like you.I was branded a "wireless crisis representative".
My job was to resolve escalated and complex long term billing, customer service and their cell phone contract issues. You know how it goes…
How many times have you been unable to effectively resolve a problem just because you didn't know the industry specific term?
Or perhaps you simply trusted the (commission based) salesperson behind the counter or on the phone who sold you the phone in the first case?
Working in this environment exposed me to the terms and tricks of the trade that technically apply to "all customers". Because of lack of a service centric business model and the inability to centralize and effectively disseminate pertinent information to the everyday consumer, there are critical things about the world of cellular and wireless that seldom works its way down to people just like you. One of those major things is the mystery behind the cell phone contract.
Get your questions answered today, learn the lingo along with legal, ethical and non-confrontational options to exit your cell phone contract early by ordering my informative 30+ page special report: "The Dog Ate My Phone", The Secrets to Cell Phone Cancellation. In this Special Report you will also discover:
• How to escalate your situation to a senior level employee in just 3-5 minutes without ever having to ask for a supervisor. And you won't even have to have a 'confrontational' personality :)
• What you should do if you are in between jobs or are need to take leave
• The secret squirrel words and terms you will need to use to get your problems solved quickly and effortlessly every time.
If you are a U.S. based cell phone account holder and feel as if you have exhausted all options and have tried everything but have yet to make any progress whatsoever, this 25+ page special report will provide you with both the dialogue and basic steps to making all your options simple as pie to implement.
Ordering Details & Return Policy:Upon completion of payment your special report will be available for download via adobe pdf file immediately. If you don't have adobe acrobat reader you can download it for free here. If you are not completely satisfied with my special report you may return it without question within 60 days of purchase.
Order this Special Report today!